Support this campaign now with...
Campaign Details
50 shares
by
Thu, Dec, 31, 2020
|
4% supported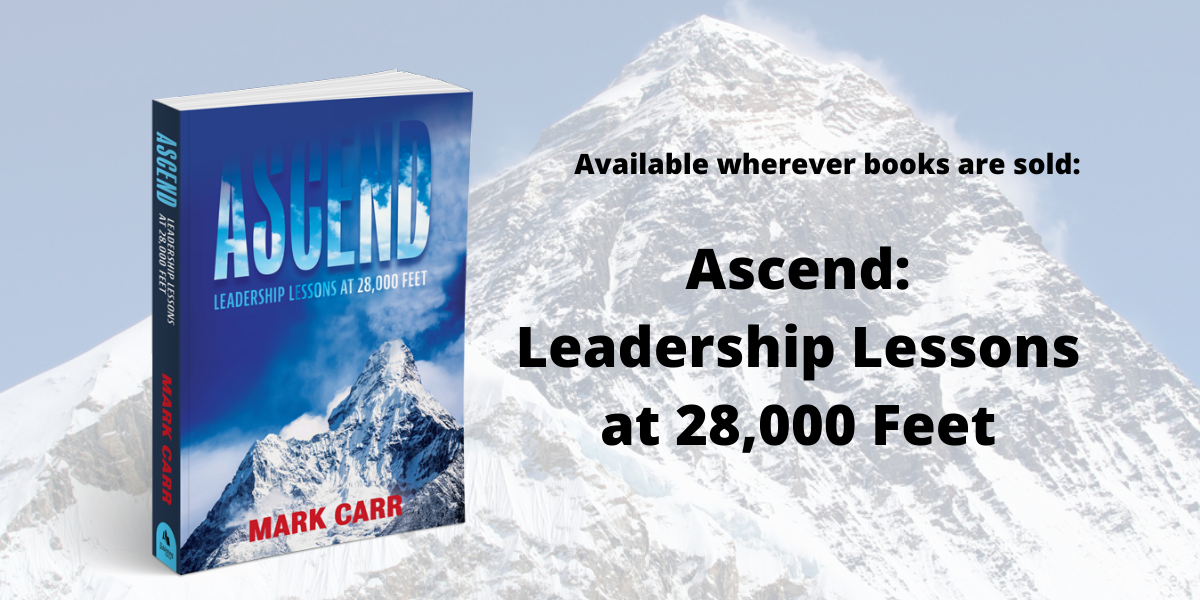 Thanks for your support in the launch of my campaign. I deeply appreciate you!
The launch is scheduled for January 1, 2020.
How you can help:
Please support my message by sharing on social media (click one of the social media buttons above to easily share), or mention my message in your newsletter or blog. Sample swipe copy provided in this campaign. I encourage you to edit the copy to speak to your tribe. If you know of a radio show or podcast where I might be a fit, please share the information! All you need to do is provide this link: https://www.spiralshare.com/share-page/277-Ascend-Leadership-Lessons-at-28-000-Feet
Have Questions? Please contact my publisher at linda@thepublishingcircle.com.
Thank you again for your help in making Ascend: Leadership Lessons at 28,000 Feet a huge success!
Campaign Updates
No updates posted yet
Campaign Contact
Linda Stirling
Publisher
Email:

Phone:
503-260-3200
About

Mark Carr is a speaker, writer and certified leadership coach. He is also an elite adventurer and mountain climber and has worked as a professional outdoor adventure guide in the Grand Canyon and Yosemite. He has climbed mountains all over the world and has successfully summited the highest peak on six of the seven continents. Additionally, he has climbed all the 14,000- foot peaks in Colorado, as well as such iconic summits as the Matterhorn, the Eiger, and Mt. Blanc. As a sought-after keynote and workshop presenter, he shares pictures, stories and leadership lessons from his climbs and translates those lessons to the corporate world through his passion to positively impact others by instilling quality leadership principles that can transform the employee experience.
---