Support this campaign now with...
Campaign Details
50 shares
by
Thu, Dec, 31, 2020
|
14% supported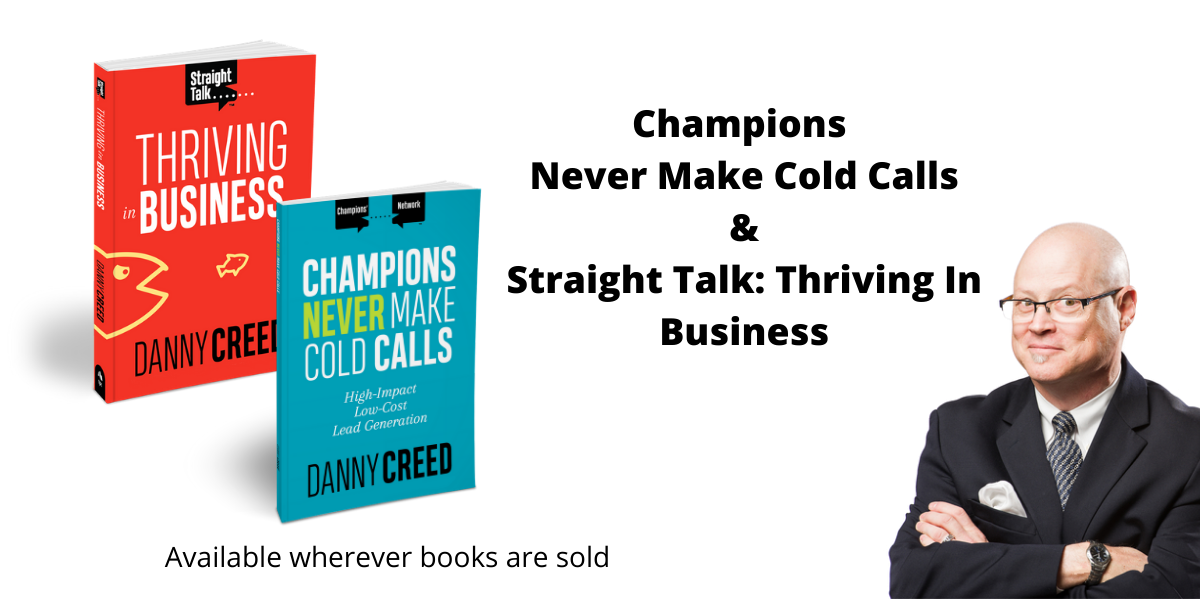 Hi Friends!
Thanks for your support of my latest books. I deeply appreciate you!
Both Champions Never Make Cold Calls: High-Impact, Low-Cost Lead Generation and Straight Talk: Thriving In Business are culminations of decades of experience. It's my heartfelt desire that the experience I've poured into these books will benefit you and other businesspeople. Through your support, I can reach people I'd never otherwise reach.
How you can help:
Please support my message by sharing on social media (click one of the social media buttons above to easily share), or mention my message in your newsletter or blog. Sample swipe copy provided in this campaign. I encourage you to edit the copy to speak to your tribe. If you know of a radio show or podcast where I might be a fit, please share that information with me!
Under Media, you'll find images to download and share. This makes sharing easy.
Leave a review, please!
Just click the star on the dashboard where it says "reviews." There are samples you can pattern yourself after, plus a direct link to leave an Amazon review, making this super simple to do. Reviews matter so, so much to authors. They don't have to be wordy. When you see the samples, you'll see how simple this is. Thank you again!
Have questions? Please contact me or my publisher.
Thank you again for your help in making this campaign a huge success!
Campaign Updates
No updates posted yet
Campaign Contact
Linda Stirling
Publisher
Email:

Phone:
503-260-3200
About

Danny Creed is an award-winning international master business and executive coach, business consultant, trainer, entrepreneur, best-selling author, and world-class keynote and workshop speaker. A recognized expert is sales, management, and start-up business strategy, he is also a turnaround and marketing specialist.
---