Support this campaign now on these platforms...
Campaign Details
200 shares
by
Wed, Mar, 31, 2021
|
32% supported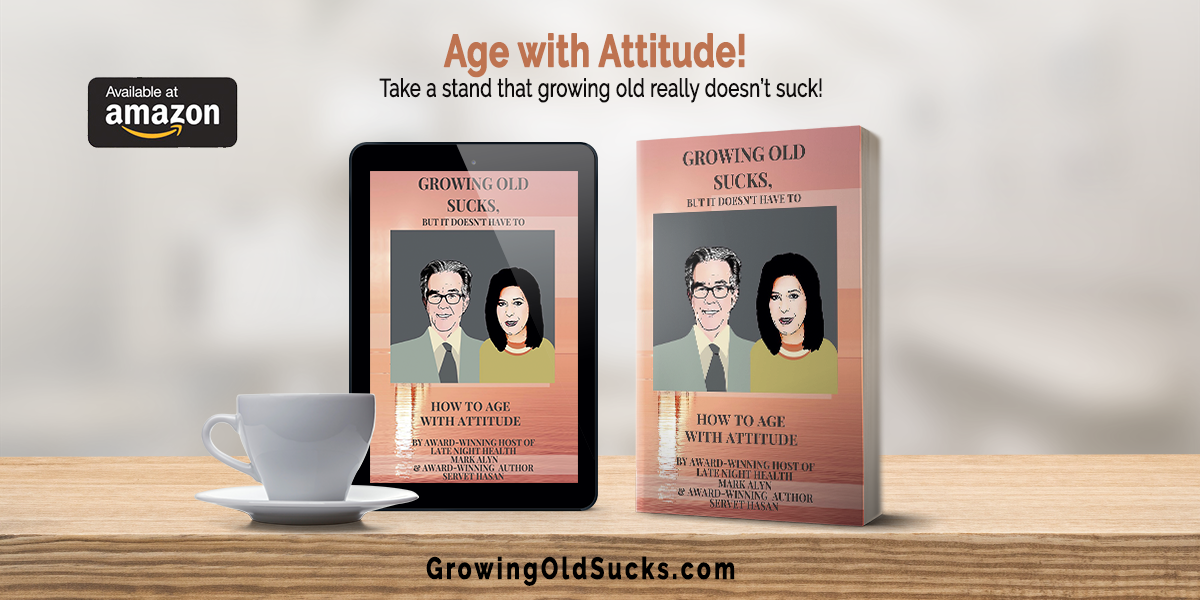 Hi Friends!
Thanks for your support in the launch of our campaign. We deeply appreciate you!
The launch is scheduled for August 3rd, 2020!
How you can help:
Please support my message by sharing on social media (click one of the social media buttons above to easily share), or mention our message in your newsletter or blog. Sample swipe copy provided in this campaign. We encourage you to edit the copy to speak to your tribe. If you know of a radio show or podcast where we might be a fit, please share us!
Have Questions? Please contact us.
Thank you again for your help in making this campaign a huge success!
Campaign Updates
No updates posted yet
Campaign Contact
Servet Hasan, Mark Alyn
Co-authors
Email:

Phone:
(949) 735-3983
About

Growing Old Sucks! We've all said it. Sure, there are some bad things about getting older, but the good things far outweigh the bad. As we age, we gain experience and wisdom (at least some of us do), we mellow and ripen (some of us smell like old cheese too) and we have freedoms that we never had while we were young. Growing Old Sucks is a set of tips and topics designed to help you have the best years of your life. This is not an anti-aging book. Anti-aging just doesn't make sense. If you stop aging, it means you're dead. If you reverse aging is that reliving your 20s? Do you really want to go there – but not have the years of experience you have? Growing Old Sucks shows people over 50 how to have fun and dance through the rest of your life. From sex to dining, relationships to work, Growing Old Sucks illustrates how you can have the life you've always wanted. This is the best time of your life. Most importantly, this book will show you how to age with attitude, taking a stand that growing old really doesn't suck!
---