Support this campaign now with...
Campaign Details
100 shares
by
Sun, Dec, 6, 2020
|
9% supported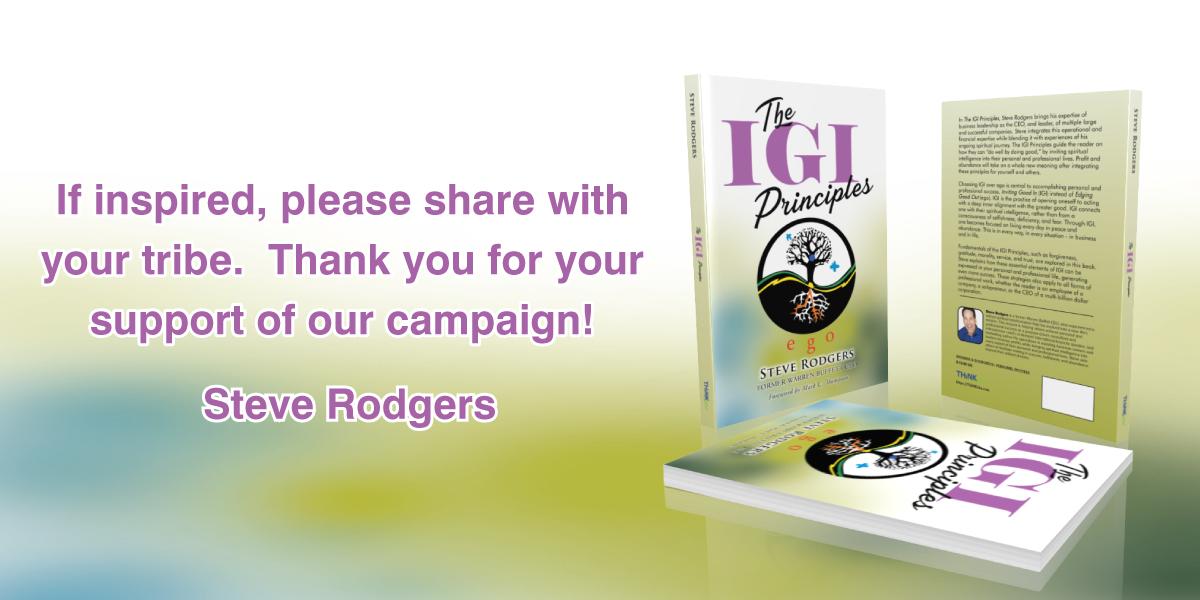 Hi Friends!
Thanks for your support of my new book, The IGI Principles!
I truly appreciate it!
The launch is scheduled for Friday, September 18th.
How you can help:
Please support my message by sharing one or more of the swipes on social media. You can click one of the social media buttons above to easily share on Facebook, Twitter, or LinkedIn.
You can also mention my message in your newsletter or blog using the sample swipe copy provided in this campaign. I encourage you to edit the copy to personalize it to speak to your tribe.
If you have any questions you can contact me through the "Contact" tab, or here: steve@steverodgerstoday.com
Thank you again for your help in making this campaign a huge success!
Campaign Updates
No updates posted yet
Campaign Contact
Steve Rodgers
Author
Email:

About

We are running an Amazon campaign from September 17 to 21 where you can get a free copy of the Kindle version of my book, The IGI Principles: http://getbook.at/IGIPrinciples
---