Support this campaign now with...
Campaign Details
100 shares
by
Sun, Dec, 27, 2020
|
10% supported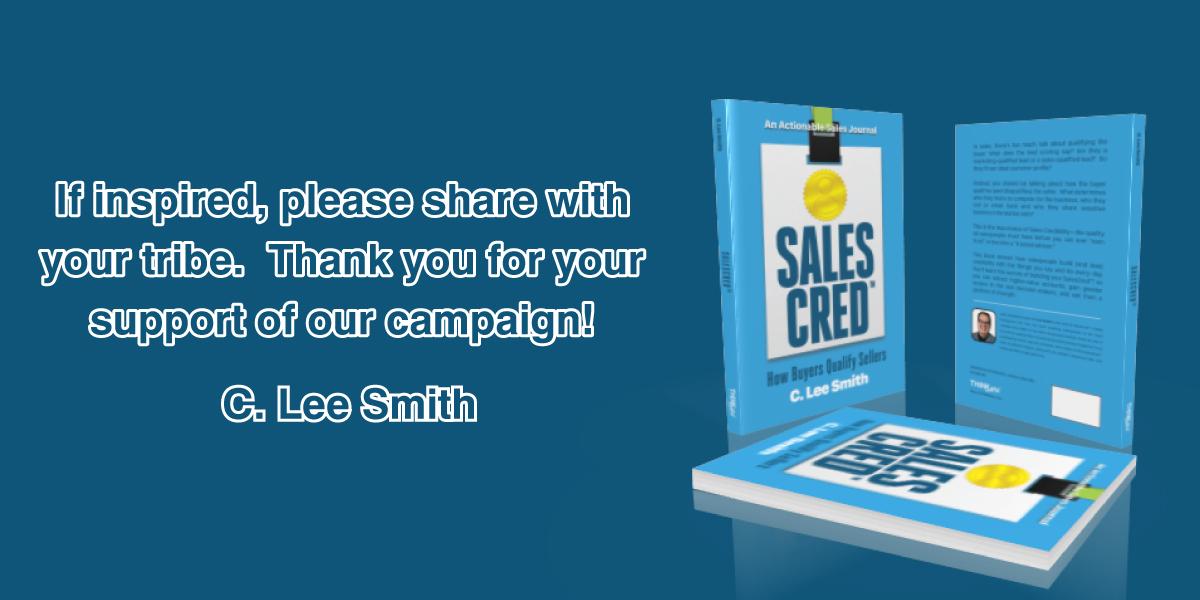 Hi Friends!
Thanks for your support of our book, SalesCred™. We truly appreciate it!
The launch is scheduled for October 8, 2020.
How you can help:
You can share on Facebook, Twitter, LinkedIn as well as email, post and mention this book in your newsletter. Sample copy is provided for all of these platforms.

It would great to get a review on Amazon. Click the Review and Excerpts tabs to see examples and to review content.

If you have other ideas for sharing this book going forward, happy to be on radio and TV, please reach out to me directly.
Swipe copy is provided for your convenience to tweak to your own voice. Just click the appropriate tab above for the copy you need. Thank you again for your help in making this book a huge success!
Campaign Updates
No updates posted yet
Campaign Contact
C. Lee Smith
Author
Email:

Phone:
4082573000
About

C. Lee Smith is the CEO of SalesFuel® – a sales intelligence firm recognized as one of the Top 10 Sales Enablement providers worldwide by Selling Power magazine. He is a best-selling author, keynote presenter and creator of the AdMall®, SalesFuel HIRE and SalesFuel COACH SaaS platforms.
---