Support this campaign now on these platforms...
Campaign Details
100 shares
by
Fri, Nov, 25, 2022
|
1% supported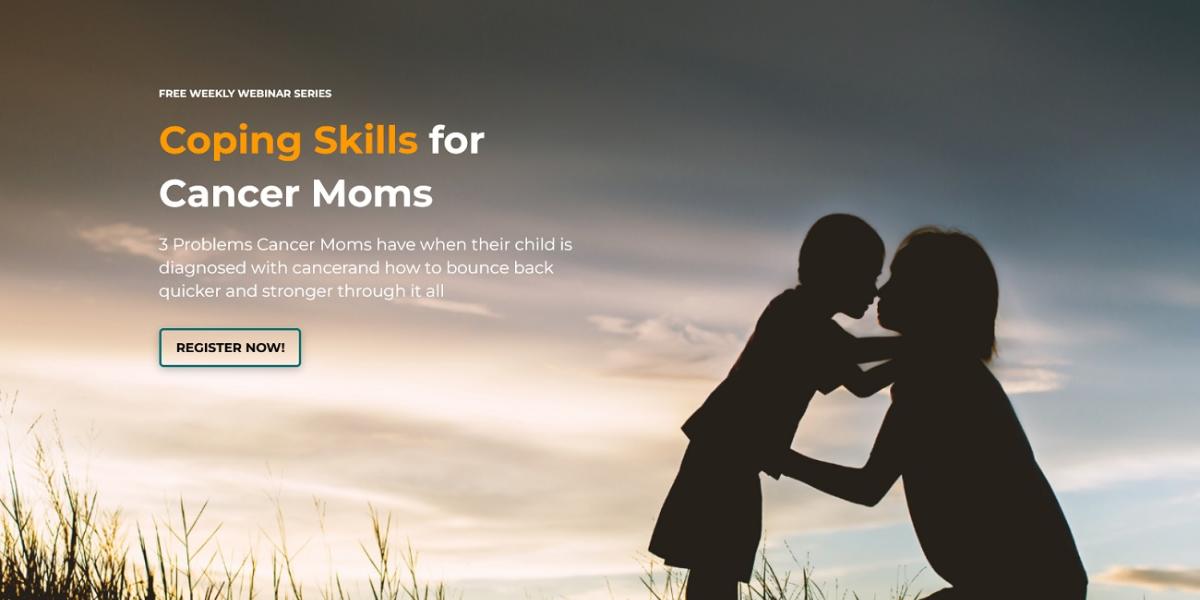 Hi Friends,
Thank you for your support on the launch of the Coping Skills for Cancer Moms Weekly Webinar Series. You are amazing and we deeply appreciate you!
Here are the important dates of the event:
1. Marketing Campaign starts:
Saturday June 4th, 2022
2. Webinar Series Begins:
Friday June 10th at 12pm EST
3. Webinar Series Runs until:
Friday November 25th , 2022
How you can help:
Please support our message by doing one or more of the following:
Sample swipe copy is provided in this campaign which you can send to your contacts.
Sharing on social media (click one of the social media buttons above to easily share)
Mention our message in your newsletter or blog.
We highly encourage you to edit the copy to speak to your tribe in your words.
If you have any questions? Please contact us. Thank you again for your help in making this campaign a huge success!
With gratitude,
Laura Lane
Campaign Updates
No updates posted yet
Campaign Contact
Laura Lane
Webinar Host
Email:

Phone:
905-741-5851
About

Laura Lane offers hope in a hopeless situation for caregivers that want to learn how to develop grace under pressure during the daily care of their pediatric oncology patients. During her webinars, workshops and retreats they learn how to better cope with the pressures and stress of being a caregiver while developing an increased self-care and compassion. Laura provides a safe, steady and grounded place for parents, caregivers and healthcare providers to let down their guard and feel a sense of belonging and connection. Her programs created to support participants in the search for feelings of peace, greater perspective and in fostering a stronger relationship with the divine. For cancer moms who need to feel understood and supported and realize that they can't do this journey on their own, Laura is a professionally trained transformational workshop leader there to support them along the way. Unlike other secular organizations, Laura isn't afraid to have the deep spiritual conversations that bring more joy and gratitude and a closeness to God during the dark nights of the soul. Laura's proven, innovative, 7 pillar approach to living with grace and ease supports caregivers in feeling more confident, loved, and supported while developing deeper more meaningful relationship with loved ones and God. She does more than just help individuals cope, she helps them feel healthier, stronger, connected, and grounded. During the Coping Skills for Cancer Mom Webinars. her processes help her participants not only become more emotional resilient but bounce back quicker from tough situations. Her workshops and retreats are designed to allow caregivers a luxurious, safe, relaxed space to create deep spiritual connections and insights that lead to greater perspective and peace. Laura's loving generous graceful manner permeates every activity in order for caregivers to feel loved, supported and the benefit of the resources she shares with her participants. As a cancer mom herself, she recognizes the heartache and daily stress that face moms and caregivers whose kids are fighting for their lives.
---